Changsha Art Flower Arrangement Competition and Appreciation Ceremony was held in Tianxin Pavilion
Published Time:2013-05-07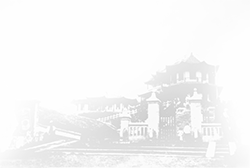 On April 27, 2013, "Beautiful Star City, Flower Dance Tianxin" Changsha Art Flower Arrangement Competition and Appreciation Ceremony was held in the main attic area of Tianxin Pavilion.The activity was organized by Changsha City Garden Administration Bureau and organized by Changsha City Tianxin Pavilion Management Office.The activity is based on the Phalaenopsis orchid, with "dancing Changsha" as the theme of the work, which is a feast of flowers.
The competition is divided into two groups, professional and amateur. The participating teams cover major scenic spots, garden associations, schools, floral institutions, floral enthusiasts, etc., attracting nearly 200 people to participate in the city, and more than 110 POTS of works were produced on site.After fierce competition, Li Guangming from Martyrs Park won the gold medal in the professional group, and Zhao Bo from the Yuelu mountain scenic spot won the gold medal in the amateur group.
Entrants will also be exhibited in the main loft area of Tianxin Pavilion for 6 days to launch the "public favorite flower works" selection activity.Since April 27th, 5,921 votes have been received, and the majority of visitors have given high praise to this flower arrangement competition.In the end, "Butterfly Dance in the Heart of Heaven" by Zhang Youming from Changsha Landscape Design Institute was chosen as "the most popular flower work of the public" with 3,468 votes.
Tianxin Pavilion Management Office Secretary Chen Jie delivered a speech
First Prize of Major

The public's favourite floral works