Anti - Japanese general Zhang Lingfu's wife Wang Yuling visited Tianxin Pavilion
Published Time:2016-11-23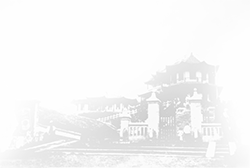 At 10 o 'clock on October 29th, accompanied by the Hunan Veterans' Home and other relevant units, Ms. Wang Yulin, 88 years old, wife of the former Anti-Japanese General Zhang Lingfu, and Mr. Zhang Daoyu, son of General Zhang Lingfu, visited the famous Chinese historical and cultural buildings and the famous memorial site of the Anti-Japanese Battle in Changsha -- Tiankin Pavilion.
Despite the cold weather, Wang Yuling, known as "Auntie Jade" for her elegant demeanor, enjoyed herself very much.When the staff introduced that Tianxin Pavilion was originally called "Tianxin Park" and was the first park in Hunan Province, Aunt Yu, whose accent had not changed, said happily, "I know, I came here when I was a child."And visit in 1946 Tianxin Pavilion built in the Anti-Japanese War memorial building Chong Lie Tower, Chong Lie door and Chong Lie Pavilion, listening to the staff's explanation, jade aunt also shed two lines of excited tears, and said "Tianxin Pavilion management respect the history, do a good thing.Finally came to the attic under the Tianxin Pavilion, jade aunt is feeling: "this look and I saw when I was a child, just more beautiful!"
Although Ms. Wang Yuling is originally from Anhui Province, she was born in Changsha in 1928 and studied in the First Primary School Affiliated to Hunan Normal School in 1933.After the victory of the War of Resistance against Japanese Aggression in 1945, Cheng Qian, then chairman of the Hunan Provincial Government, married her at the age of 17 and Zhang Lingfu, then lieutenant general of the 74th Army of the Kuomintang.Soon after the liberation war broke out, Zhang went to the front.In early 1947, she gave birth to Zhang Daoyu for her husband.In May 1947, Zhang Lingfu was besieged by the East China field army on Menglianggu. He fought hard for several days and finally died.It was not until several months later that she learned of her husband's death.In late 1948, Wang moved to Taiwan with her young son and mother, and then to the United States.During this time, she remained single and never remarried.After working in the airline company for 20 years, he returned to China with his son until retirement and now lives in Shanghai.