Tianxin Pavilion as a well-known scenic spot in Hunan to participate in the international tourism trade fair
Published Time:2016-11-23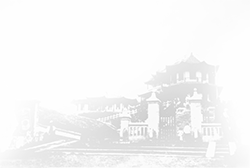 The 2016 China International Tourism Fair was held at the Shanghai New International Expo Center in Shanghai, east China's Hunan Province, Nov. 14, 2016. Tianxin Pavilion, a famous scenic spot in Hunan Province, was displayed at the fair.
This China International Travel Fair is hosted by China National Tourism Administration and Shanghai Municipal People's Government.The exhibition hall covers an area of 57,500 square meters, with 106 participating countries and regions and a total of 2,593 booths (including 1,813 domestic and 780 overseas).1088 exhibitors (including 598 domestic exhibitors, 80 from Hong Kong, Macao and Taiwan, and 410 overseas exhibitors).At the same time, international tourism organizations such as the South Pacific Tourism Organization, Asia Pacific Travel Association, ASEAN Secretariat, Central and Eastern European Tourism Coordination Center, China-ASEAN Center also participated in the exhibition.
Located in the prominent Zone 2, the Changsha Pavilion covers an area of more than 200 square meters and features the theme of "Come and Watch Fireworks in Changsha on Weekend".In accordance with the deployment of provincial and municipal tourism departments, Tianxin Pavilion has an independent booth with a variety of promotional materials, and the promotional videos of Tianxin Pavilion will be played on the spot.At the same time, in order to strengthen the interaction with local citizens, 10000 copies of publicity materials, as well as Tianxin Pavilion LOGO umbrella, Tianxin Pavilion history books, Tianxin Pavilion tourism CDs and other special gifts will be distributed on site.