Tianxin pavilion receives "Hunan Anti-Japanese War History Comic Book"
Published Time:2016-11-23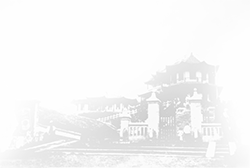 On the morning of November 19, six original comic strips titled Hunan Anti-Japanese War History comic strips published by Hunan People's Publishing House were presented to Tianxin Pavilion, a famous building of Chinese history and culture, as well as the memorial site of the Anti-Japanese Battle in Changsha.
The book "the four changsha", "bloody changde", "tam states must", "blood running wild city", "xiangxi battle", "hunan resistance" six episodes, and easy to understand with excellent pictures and texts of drawings, this paper introduces the hunan to make enormous sacrifices to the world anti-fascist war and great contribution, as well as the anti-japanese military and civilian and integrity of the Japanese aggressors to the nation.One of the first episode "four battles Changsha" cover background pattern, is the "Changsha fire" after the tianxin pavilion.At present, Hunan War of Resistance Against Japanese Aggression Memorial Museum has collected the book's 20 comics, and displayed in the exhibition hall.
Tianxin Pavilion Management Office Deputy Director Wang Kaimin, Hunan collection association comic book professional committee chairman Xiao Zhongren attended the book donation ceremony.At the same time, Wang Kaimin said: "Tianxin Pavilion has the ancient city wall as the site of the Anti-Japanese War, but also built in 1946 Chonglie Pavilion, Chonglie Gate, Chonglie Tower three Changsha Battle Memorial.As a famous education base of patriotism, the gift of this book is very meaningful.At present, Tianxin Pavilion is ready to improve the quality of transformation, "Hunan Anti-Japanese War History Comic Book" just can be displayed as the culture of the Anti-Japanese War, enrich the cultural connotation of the Tianxin Pavilion."
The scene of Hunan Anti-Japanese War History Comic Book Giving Ceremony