Tan Tianxing, Deputy Director of Overseas Chinese Affairs Office, visited Tianxin Pavilion
Published Time:2017-02-09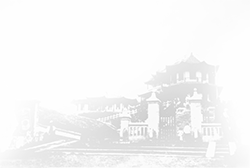 On the morning of January 22, Tan Tianxing, deputy director of the Overseas Chinese Affairs Office of the State Council, accompanied by Lu Xingying, deputy secretary general of the municipal government, and Zheng Lihu, director of the Municipal Foreign Affairs Office, visited the Tianxin Pavilion.
During the visit, Deputy Director Tan Tianxing listened carefully to the explanation and introduction of the Tianxin Pavilion Cultural Relics Section Chief Sha Wei, and showed great interest in the historical development and cultural connotation of Tianxin Pavilion. At the same time, he highly appraised and affirmed the achievements made by Changsha Municipal Bureau of Parks and Forestry in the protection, development and utilization of Tianxin Pavilion Cultural Relics.
Li Zhijian, Secretary of the Party Committee and Director of the Municipal Bureau of Parks and Forestry, Guo Jun, Secretary of the Discipline Inspection Commission of the Municipal Bureau of Parks and Forestry, and Chen Jie, Secretary of the Administration Office of Tianxin Pavilion, accompanied the visit.