East Asia's cultural capital to meet friends - Tianxin Pavilion history to conquer the Korean guests
Published Time:2017-04-24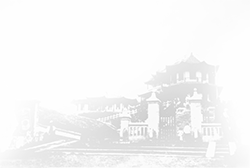 At 3:00 p.m. on April 20th, the management office of Tiansin Pavilion received a delegation from Daegu, South Korea, which was one of the delegations invited to participate in the "East Asian Cultural Capital.2017 Changsha, China Year of Activities" held by our city.Changsha Culture, Radio, Film and New Bureau, Tianxin Pavilion Management Office and other leaders accompanied the visit.
The Mayor of Daegu City of South Korea, Kwon Yong Zhen, listened to the introduction of the full-time Korean interpreter of Tianxin Pavilion with great interest. He showed great interest in the history and culture of Tianxin Pavilion and the legendary stories, and expressed his appreciation for the city's work in the protection, development and utilization of cultural relics.
After the visit, Mayor Kwon invited all the escorts to take a group photo in front of the attic of Tianxin Pavilion.
The "2017 Changsha City of Culture, China Year of Activities" is an urban cultural exchange activity represented by the East Asian City of Culture under the guidance of the Ministry of Culture and the People's Government of Hunan Province, and co-sponsored by the Hunan Provincial Department of Culture, the CPC Changsha Municipal Committee and the People's Government of Hunan Province. Tianxin Pavilion has become one of the stops of this activity.