Integrity culture into the park - "Tianxin Pavilion Integrity Publicity Reader" gift activity
Published Time:2017-05-22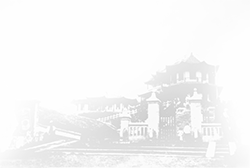 At 3 o 'clock in the afternoon of May 21, Chongliemen Square in Tianxinge Scenic Spot was crowded with people.A "clean government culture into the park - gift activity", attracted a large number of citizens and tourists to participate in.In less than a quarter of an hour, the 300 books were collected.
Get from free of charge of "Tian Xin Ge honest government propaganda book" in, the reporter sees this book is divided into 12 parts.Includes both high host issuers characteristics as pavilion scenic area "of the scenic spot", "honest man", "integrity, for the people theme poetry collection", "integrity, maxim sixty words", local characteristics and changsha museum "in hunan province ten big violet (clean) the subject of ancient cultural relics", "changsha ten view lotus (cheap) place", etc.It is illustrated and illustrated, teaching and fun.
Huang father, who lives in the white sand road, said to the reporter after looking through the book: "almost every day to the Tianxin Pavilion exercise, just know the Lengjian pool in the park, the name is based on the 'copper mirror can be dressed, to the mirror can know the history of the future, to the mirror can know the gains and losses' from the ancient name.More do not know the wall of Tianxin Pavilion bricks on the seal, is to prevent 'tofu residue' project."Mr. Zhu, a tourist from Beijing, and his traveling companion took ten books and said happily to the reporter: "Nowadays, the construction of a clean government is popular, we all like to pay attention to this aspect of the content.Besides, this book not only contains the contents of Tianxin Pavilion and Old Changsha, but also has many old photos, old postcards and pictures of old banknotes. It is worth reading and collecting."