Starlight Famous Building Lighting Blue Lamp - Public Welfare Activity to Care for the Growth of Autism Children
Published Time:2018-04-02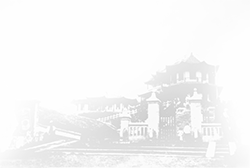 April 2, 2018 is the 11th World Autism Day.To advocate, respect and acceptance of "the star child", understand autistic people grow culture, attention, care for the education of the children with autism, as cabinet to yueyang tower, yellow crane tower in hubei, jiangxi tengwang pavilion stork towers, yunnan, shanxi, shandong penglai pavilion and grand view pavilion, jiangsu, zhejiang tianyi pavilion jiang floor reading and zhejiang mountain, at the same time hold "star yao towers, take care of children with autism in light blue lights - 2018 growth" public welfare activities. 
At 19:30 last night, the attic of Tianxin Pavilion, which enjoys the reputation of "Xiaoxiang Ancient Pavilion, a famous city in the Qin and Han Dynasties", was lit up with blue lights.The blue light is reflected on the building, which looks mysterious and tall, echoing the "4.2 Blue Action" at home and around the world, jointly advocating to dissolve loneliness with love and help autistic children gradually walk into society.
On the day of the activity, autistic children and their accompanying parents will participate in related activities free of charge, and at the same time, they will get complimentary tickets of 16 famous cultural buildings around the country, so that the children can visit famous buildings around the world.