Deputy Mayor Chen Zhong and his delegation went to Tianxin Pavilion to check the safety of production
Published Time:2018-01-18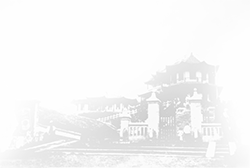 On January 18, 2018, Changsha Municipal People's Government Deputy Mayor Chen Zhong led the Municipal Education Bureau, Tourism Bureau and Municipal Education, Science, Culture and Health and other relevant officials to check the safety of production in Tianxin Ge scenic area.Tianxin Pavilion Management Office Secretary, Director Chen Jie and team members accompanied the inspection.
Vice Mayor Chen Zhong inquired about the basic situation of Tianxin Pavilion in detail, listened carefully to the work of safety in production and the report of the work of safety in production inspection, and surveyed the fire infrastructure, landscaping, cultural relics protection and cultural display status quo of Tianxin Pavilion.
Vice Mayor Chen Zhong fully affirmed the effectiveness of the safety work of Tianxin Pavilion in recent years, and hoped that the management office would continue to strengthen safety education and training and daily safety inspection, resolutely prevent and curb the occurrence of all kinds of safety accidents, and focused on the parking problems in the scenic spot and the improvement of fire facilities to give guidance opinions.