Tianxin Pavilion held the first centralized group (expanded) study in 2018
Published Time:2018-01-22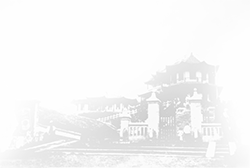 On the morning of January 22, 2018, Tianxinge Party Branch held the first central group (expanded) concentrated study in 2018 to convey the important speech spirit of Xi Jinping in the study and implementation of the spirit of the 19th CPC National Congress seminar.All the middle-level cadres attend the study, Tianxinge Party branch secretary Chen Jie presided over the meeting.
The meeting pointed out that Xi Jinping's important speech at the opening session of the seminar on studying and implementing the spirit of the 19th CPC National Congress focused on the overall development of the cause of the Party and the country and expounded the requirements of "three principles of consistent implementation" from a broad perspective of combining theory with practice, with a strategic perspective.The meeting stressed that as cabinet all departments should earnestly the thought and action unity to xi jinping, important speech spirit, constantly strengthen the consciousness of "four", improve political stance and seize the key "minority", the governing party, enhance the sense of anxiety, to not I stay, seize every minute of the spirit of the party's policies and decisions of 19 large determine deployment to as cabinet in each work, to show new as the new atmosphere of the new era of management work.Party branch secretary Chen Jie on the central group study put forward to attach great importance to the thought, action to quickly implement, style to be more pragmatic three specific requirements.
The meeting decided to hold a briefing on the work of Tianxin Pavilion for 2018 in the near future to fully implement the guiding principles of the 19th CPC National Congress and make comprehensive plans for the work in 2018.