In front of the challenge, every day is the theme party day
Published Time:2018-01-29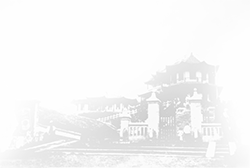 Changsha welcomes the first snow of 2018 on Jan 26.The whole of Hunan is on standby to minimize the impact of freezing rain and snow.
Tianxin Court attaches great importance to, adhere to the people's life and property safety in the first place.First, on the morning of January 26, the emergency work deployment meeting of cold rain and snow freezing weather was quickly held, and the emergency plan of freezing anti-freezing was fully launched, and the response work of cold rain and snow freezing weather was scientifically scheduled and effectively deployed in an orderly manner.Li Zhijian, secretary of the party committee and director of the Bureau of Parks and Forestry, came to supervise the scene and encouraged everyone to actively and scientifically respond.
Second, the management office smells "snow" and moves, and the logistics team is on duty 24 hours a day to ensure the normal operation of the water and electricity pipe network in the scenic spot.At the request of the superior, contact the production of temporary park closure announcement and do a good job of explanation and persuasion;Industrial salt and snow shoveling tools needed for frost prevention were purchased, and snow beating, pruning and reinforcement were carried out for trees with severe snow cover in the landscape area.Increase the intensity of inspection, set up warning signs.
Third, quickly convey the spirit of the superior, the whole park strictly implement the 24-hour duty and leadership shift system, middle-level cadres and Party members at any time, cohesion and cohesion, perform their duties, strengthen the cold rain and snow freezing weather response work.Four is the scenic party members, cadres and workers rushed to the forefront of the battle against the snow and ice weather, braving the rain and snow in the important road ice breaking snow, as a good travel "guardian", the party flag in the cold wind and snow flying high.Up to now, 5 times of snow shoveling and 10 times of wood maintenance have been organized, totaling 20 hours. The whole park is guaranteed to have people on duty 24 hours a day.