Whichever ringing the alarm bell, tianxin cabinet organization held the party conduct clean government construction work deployment meeting
Published Time:2018-02-01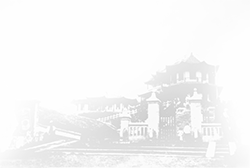 In the afternoon of February 1, 2018, Tianxin Pavilion held a work deployment meeting on the construction of Party conduct and clean government. All the department staff and team leaders attended the meeting.Party branch secretary Chen Jie presided over the meeting.
The meeting organizational learning ShengJiWei committee and the standing committee of the municipal party committee, secretary of the municipal commission for discipline inspection supervisor committee and secretary of the Cai Ting Britain signed article further renovation "red packets, gift" sharing integrity changsha ", reported the recent changsha receive a red envelope with gift violations of discipline inspection commission for investigation of typical cases, read out the boycott illegal gift initiative, a red envelope.
The meeting organized the participants to sign the "Party members and cadres to resist illegal receipt and delivery of red envelopes of money commitment".
Subsequently, the person in charge of the discipline inspection, Comrade Wang Jing, conveyed the Municipal Bureau of Parks and Forestry "Notice on the Clearing up of National Public Officials' Irregularities in Participating in Mine-related Business Activities Special Remedying Supplementary Declaration", and required each department to accurately match the mark, check the leak and fill the vacancy, earnestly shoulder the responsibility, pay close attention to the implementation of the work, to ensure that the special rectification work has been effective.
Party branch secretary Chen Jie stressed, to be serious discipline provisions, to the letter the implementation of discipline requirements, consciously enhance the sense of integrity and self-discipline, to always on the road persistence, the comprehensive strict governance of the party into the work of practice, with a good party style and political style for the management of the development of the guarantee.