Tianxin Pavilion "May Day Discount" activity - ticket "five yuan and one ", wear hanfu on the ancient pavilion for free, the set of tickets are hot sales.
Published Time:2018-04-26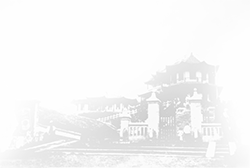 Tianxin Ancient Pavilion waiting for you to come on "May Day"!
5·1 travel, put the "price" in advance.From April 25th to April 28th, go to Meituan to grab tickets.Only spend 5.1 yuan to grab the original price of 32 yuan Tianxin Pavilion tickets, daily limited, waiting for you to grab.Each ID is limited to one time, and will automatically expire after three days of the May Day holiday.
Free travel in hanfu.If you don't even want to spend five yuan a piece, you can wear Hanfu to Tianxin Pavilion.On May 1, you can enter Tianxin Ancient Pavilion for free as long as you put on free and elegant Hanfu and paint good ancient makeup.If you also took beautiful photos of ancient style, don't waste it, send the above photos to your Moments, thumb up number of more than 51 awards famous building series set, limited number of first-come-first-served.
(Please come to the right side of the northeast gate of the tourist service center to get free tickets.)
Family big sign preferential price, travel just next.If you're a family or group getaway, don't worry, there are discounts for you on Meituan from April 29 to May 1.The original price of a family ticket (two big and one small) is only 59 yuan, the original price of 46 yuan parent-child ticket (one big and one small) is only 36 yuan, the original price of 150 yuan five people preferential ticket is only 118 yuan.
All discounts are Limited number only available on May Day.