Come to the ancient pavilion in Hanfu, enjoy the spring breeze, and see your heart
Published Time:2021-04-14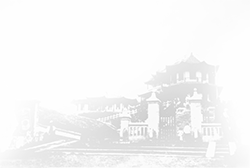 March 19th
First show of 2021 Changsha Fashion Week
The curtain is officially opened in Tianxin Pavilion!
When the ancient city wall meets the fashion show
I didn't expect that Tianxin Pavilion could be opened like this!
Now
It's spring again
When the rhododendrons bloom
When the leaves and buds are green
When Tianxin ancient pavilion is hidden in the peach and plum spring
Who doesn't want to come here in Hanfu
A touch of spring
Taste the spring rain
How about a spring breeze?
From today on
Tianxin Pavilion officially launched
"Wear Hanfu, come to the ancient pavilion, enjoy the spring breeze, and see your heart"
Hanfu activities
About three or five friends
Put on your Hanfu
Come to Tianxin Pavilion for a spring date!    
Activity participation mode

Forward and share circle of friends
Activity date: from today to May Day
Participation process:
① You need to share this article to your circle of friends one day in advance, and add the article "wear Hanfu, come to Guge, bathe in the spring breeze, see your heart";
② On that day, wearing Hanfu, two people travel together to Tianxin Pavilion. One of them can enter the garden free of charge~
"Windmill sways to witness childlike innocence"
At the same time, Tianxin Pavilion will also carry out the activity of "windmill swaying to witness childlike innocence". Now we are recruiting small volunteers to participate in the activity. We can make windmills together with DIY, which can not only exercise our hands-on ability, but also have the opportunity to make more interesting friends.
Ways of participation
① Recruitment target: primary and secondary school students
② Registration time: April 12 to April 18, 9:00 to 16:30 a.m
③ Registration place: tianxinge Comprehensive Department
④ Volunteer service: the staff of the comprehensive section will lead the small volunteers to the production site to cooperate with the relevant work.
④ It's wonderful for children with excellent performance to become long-term volunteers of Tianxin Pavilion. They can not only participate in various activities of Tianxin Pavilion, but also learn about the history and culture of Tianxin Pavilion and Changsha.
From fashion to Han clothing
Such a "changeable" Tianxin Pavilion
Are you feeling so excited~
What are you waiting for?
Put on your favorite Han suit
Forward this article to tell your little partner!