《The Mid-Autumn festival Poetry club》
Published Time:2019-09-12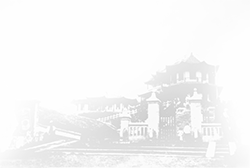 In order to vigorously carry forward the excellent traditional culture of the Chinese nation and give full play to the ideological edification and cultural education function of the traditional festivals;Combined with the 70th anniversary of National Day theme at the same time, further enhance the people love party, patriotism, socialism, by the changsha city government, by tianxin Wen Mingwei host, by tianxin district party committee propaganda department, by tianxin as civilization office, administration and city road neighborhood to undertake the activities on the theme of "our festival, the Mid-Autumn festival" and "month as" poetry singing festival, Mid-Autumn festival will be on September 13, the Mid-Autumn festival night 20:00, held before as ge ping.

The whole evening is divided into two sections: praying for the moon and poetry and singing.Therefore, the party also in the form of poetry singing, so that the Chinese nation's classic poetry "xu".
In addition, the evening was interspersed with traditional cultural programs such as Hanfu show, Hunan opera, guqin, crossover, and so on. Finally, the chorus "Our Motherland" ended. While reproducing the traditional culture of moon worship and praying on the Mid-Autumn Festival, it also wished our great motherland peace and prosperity.